CONCERT MANAGEMENT  |  MUSICAL PRODUCTIONS
Young musicians from all over Europe form the irresistible AOIDE ensembles. Share their enthusiasm and enjoy music of the highest artistic standards in three variations: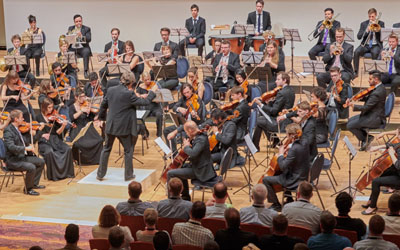 AOIDE Symphony
The full power of the grand sound body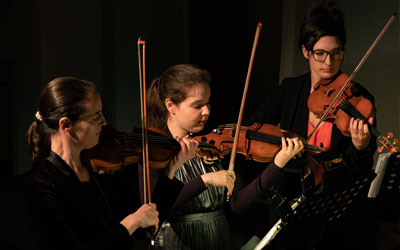 AOIDE Strings
The unique and refined tone of the string ensemble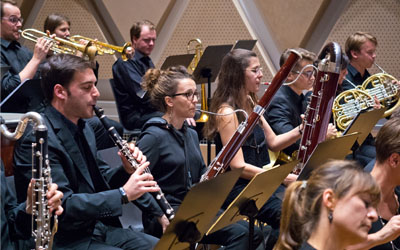 AOIDE Winds
The fresh and vibrant sound of the winds orchestra
The AOIDE Symphony – sometimes also performing as "AOIDE Strings" or "AOIDE Winds" ensembles respectively – places the great opportunity we call "Europe as a Chance" into the perspective it deserves. Besides striving for standards of the highest artistic level, the symphony's principal concern is to add more weight to this chance, instil it firmly in the hearts and minds of the people, inspire enthusiasm and ultimately illustrate that Europe can be a great deal more than merely a marriage of convenience: A wonderful place to live for more than five hundred million people.
Behind the Orchestral Scenes
Besides the musical skills of the performing artists, a few more prerequisites are required for a good orchestral sound. One of those is an efficient little team whose task it is to enable the large sound body to work together in complete harmony. With this in mind, the team members will each contribute an individual touch of their own. Ultimately completing each other, they make up a sustainable triad with a punch.
Concert and Tour Manageress with long-standing international experience, responsible for the orchestra management, Head of the Artistic Administration Department.
Journalist and PR Consultant, former proprietor of Hill+Ohrt PR Editors, as Managing Director in charge of Communication, PR, Marketing.

The first step on the way to your own project
get in touch with us!